Have you already made a Homestead Towel and are ready for a matching dishcloth? The Homestead Dishcloth is soft and squishy, and works up fast with very little yarn! If you're ready to get crocheting, lets go!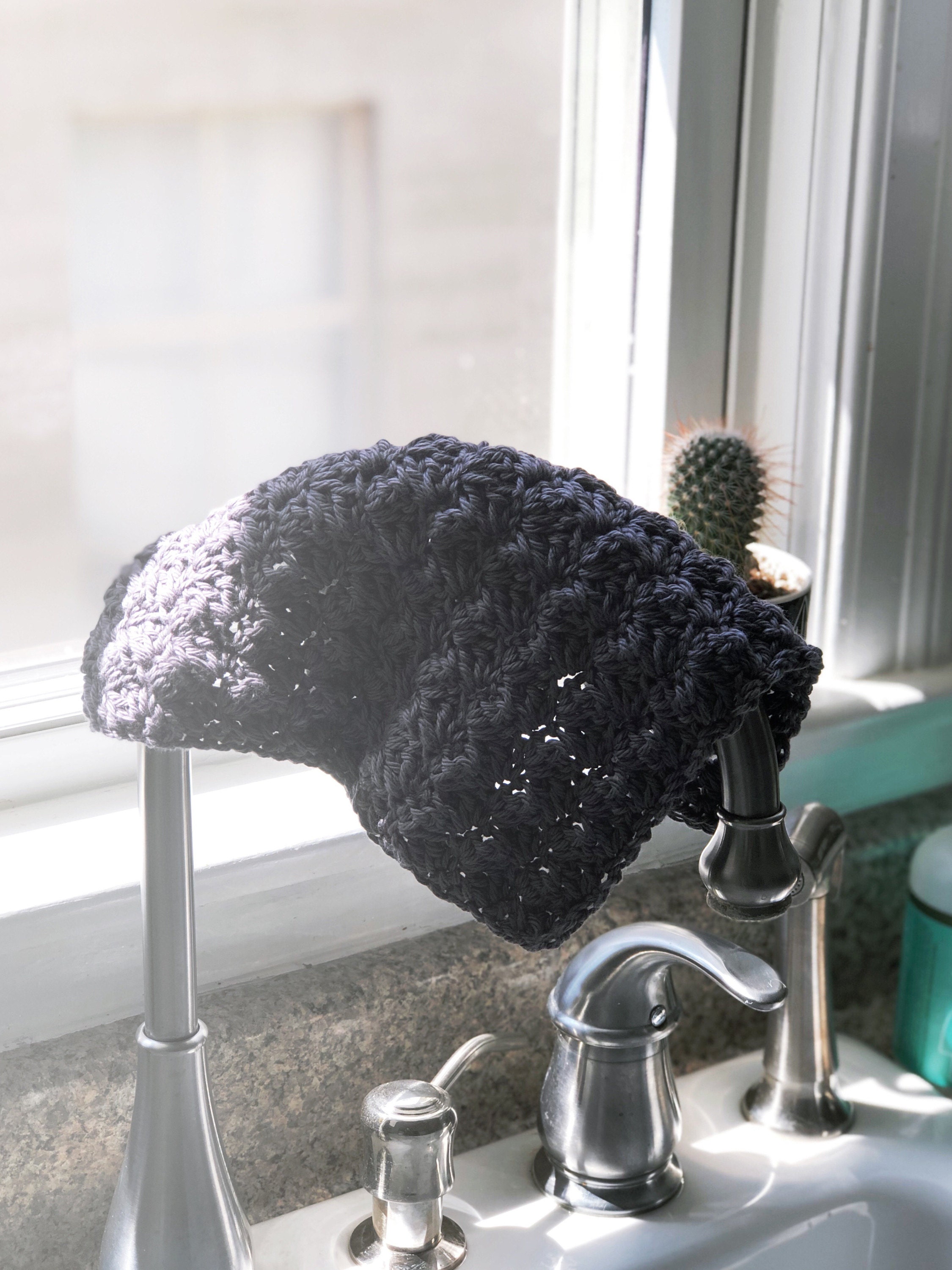 WHAT YOU WILL NEED:
1.7 oz or approx. 90-100 yards of 100% cotton, weight 4 yarn
US K/10.5 - 6.5mm crochet hook
scissors
tapestry needle
GAUGE:
5 rows of 10 dc equals a 3"x3" square. if your tension is very loose and your square is much larger than 3x3, i recommend going down a hook size so your dishcloth isn't too big.
NOTES:
my finished dishcloth is a 9"x9" square. this dishcloth is meant to be loose and flowy. also remember that cotton shrinks a bit in the wash.
ABBREVIATIONS:
*all kneedles and love patterns are written in standard US terms*
ch - chain
sk - skip
st(s) - stitch(es)
sc - single crochet
hdc - half double crochet
dc - double crochet

PATTERN:
foundation/row 1: start with a chainless foundation of 31 sc, ch 2, turn work. if you are unfamiliar with this technique, click here for a tutorial from Bella Coco. if it still doesn't work for you, simply ch 32, sc in the 2nd ch from hook and to the end of the row, ch 2, turn work.
row 2: 2 dc in the first st, [sk 2, sc and 2dc in the same st] repeat from [ to ] until the end of row, finishing with a sc in the last st, ch 2, turn work.
starting in row 3, the final sc of each row is made in the ch 2 space from the previous row.
row 3-23: repeat row 2
row 24/final row: after chaining 2 and turning your work, hdc in each st across row (31 sts), fasten off and weave in ends.
yay!
POLICIES:
This pattern and pictures are the property of Kneedles & Love by Kalley Reedy and may not be altered and/or sold. You are free to sell the finished product for a fair price but please link my shop or pattern in your description, and use your own pictures. If you post on Instagram please tag @kneedlesandlove and hashtag #madewithkneedlesandlove and #thehomesteaddishcloth so I can see and feature you! If you have any questions, I am more than happy to help! E-mail me at kalleyreedy@gmail.com or contact me on Etsy or through my website.
To purchase the Homestead Towel crochet pattern, click here.
To purchase a PDF and printable copy of the Homestead Dishcloth pattern, click here.